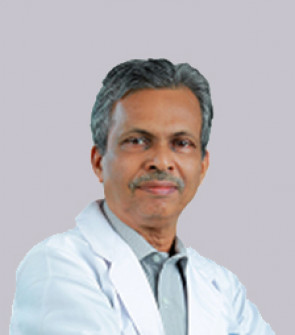 Prof. Dr. Udayabhaskaran V.
Professor & HOD
Department Of General Medicine
(Prof.) Dr. Udayabhaskaran is a retired Professor from government service with unfeigned delight towards patient care and maestro in clinical diagnosis. He has done MBBS and MD from Government Medical College, Calicut. He is certified as Doctor of General Medicine from Calicut University. He started his career as Tutor in Thrissur Government Medical College in the Medicine Department and retired as Professor of General Medicine from government service. He joined our prestigious institute on 2nd of July, 2015. He has many publications in national and international journals. He has special passion for postgraduate teaching.
Education
MBBS, MD (General Medicine)
Other Doctors In Department Of General Medicine