Neuro Surgery
Doctors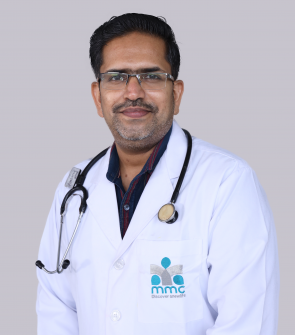 Dr. Rajesh Nair P
Consultant Neurosurgeon
Detailed Profile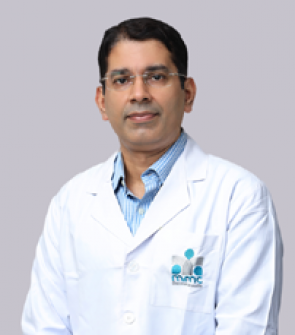 Dr. Nair Prakash Viswanathan
Consultant Neurosurgeon
Detailed Profile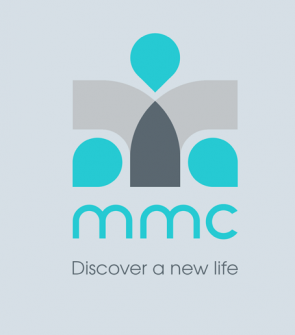 Dr. Adarsh I Nath
Consultant Neurosurgeon
Detailed Profile

About the Department
The Department of Neuro Science is committed to integrating their exceptional medical expertise, technology and innovation to offer best in class treatments. The department provides diagnosis, treatment and multidisciplinary approach of neurological disorders such as Parkinson's, stroke, epilepsy, headache disorders, memory disorders, multiple sclerosis, sleep disorders.
The department started functioning in full swing from 2017 onwards. 32 slice Brain 3D Angiogram compatible CT with high resolution, 1.5 TESLA MRI, Dual Surgeon Dual 3D Vision Neuromicroscope and high speed Pneumatic Neuro Drill System were added.
The department is staffed with panel of neurologist, neuro surgeons, neuro technologists and nursing staff who offer cutting-edge diagnosis using the latest neuroimaging techniques.
The number of cases started increasing over the period of three years and an average of 25% to 75% increase in the neurosurgery procedures for the past two years.
Clinical Focus
Advanced Surgery for intracerebral hemorrhage

Advanced External Ventricular Drainage Procedure

Spinal Tumors

Spinal Trauma

Advanced Neuro Surgical Procedures
Infrastructure
24 x 7 Head Injury Care

24 x 7 Stroke Care Unit

Completely Automated Laboratory

Fully Automated Ultra Modern CT, MRI Imaging Facility.

Dedicated Neuro OT and Neurosurgery ICU with full time ventilator support

24 x 7 Ambulance Services for Trauma care and for all other emergencies.
Out Patient Services
For booking, please contact: 0496 2701800