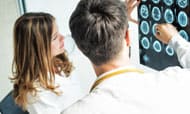 Neurology
Doctors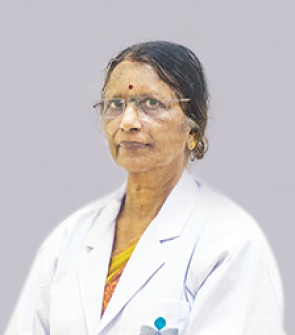 (Prof.)Dr. A.S Girija
Senior Consultant
Detailed Profile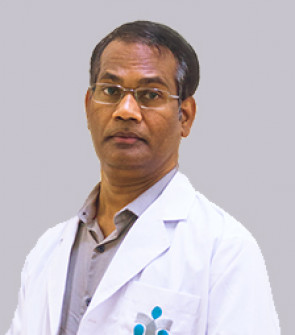 Dr. Mohan Kumar K. C.
Consultant
Detailed Profile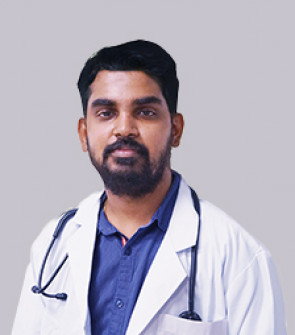 Dr. Prashob P S
Consultant
Detailed Profile

About the Department
MMC Neurology Department has a team of highly acclaimed doctors with experience for accurate treatment and result. The distinct faculties of the Neurosciences uses their vast experience in to help diagnose and treat disorders of the nervous system affecting the whole body, the spine, brain, hands, legs, arms and face. The Neurosurgery department offers some of the most advanced surgical treatments along with a variety of non-surgical approaches to restore his patient's health and relieve their pain.
Clinical Focus
State-Of-The-Art Neurophysiology Laboratory
Nerve Conduction Studies

Brainstem Auditory Evoked Response

Visual Evoked Potentials

Somato Sensory Evoked Potential

ElectroMyoGraphy (EMG)

ElectroEncephaloGraphy (EEG)

Video Electroencephalography

Polysomnography

Autonomic Function Tests
Specializations
Stroke Center

Epilepsy Clinic

Headache Clinic

Neuro - Rehabilitation

Parkinson's and Movement Disorders Clinic

Sleep Disorders Program

Vertigo Clinic

Peadiatric Neurology

Brain Surgery

Trauma Surgery

Spine Surgery

Tumour Surgery

Brain Tumour Surgery

Spine Tumour Surgery

Chiari Surgery

Shunt Surgeries

Decompressive Craniectomy for Stroke

Surgery for Trigeminal Neuralgia
Infrastructure
The Department is equipped with a full-fledged Neurophysiology laboratory that allows:
Nerve Conduction Studies
Brainstem Auditory Evoked Response
Visual Evoked Potentials
Somato Sensory Evoked Potentials
ElectroMyoGraphy (EMG)
ElectroEncephaloGraphy (EEG)
Video Electroencephalography
Polysomnography
Autonomic Function Test
List of Equipments:
NCS/EMG/EEP Eqipments
Nihon Kohden
RMS
Digital EEG:
EEG (32 Channel) with Video EEG Facility- Nihon Kohden.
EEG (32 Channel)- RMS.
Portable EEG equipment (16 Channel)- NICOLET.
Portable EEG equipment (16 Channel)- Allenges.
Polysomnography Eqiupment- Nihon Kohden.
Transcranial Doppler Equipment- Vin Biotech.
Computer with Internet facility for consultation rooms - 3 Nos.
Computer with Internet facility for post graduate residents
Out Patient Services
For booking, please contact: 0496 2701800