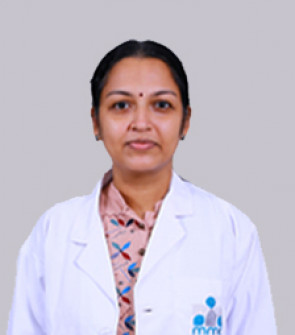 Dr. Prejisha
Professor
Department Of Gynaecology
Dr. Prejisha is an eminent gynaecologist with unfeigned delight towards patient care. She earned her MBBS from Government Medical College, Calicut in the year 2003, and went on to obtain her Diploma in Obstetrics and Gynaecology from Government Medical College, Calicut in the year 2007, This was followed by an MS (Obstetrics and Gynaecology) from Government Medical College, Calicut in the year 2008. After residency she joined our esteemed institution as Assistant Professor in the year 2009. She has steadily grown in her career and is now Professor in Obstetrics and Gynaecology.
Education
MBBS, MS, DGO, Additional training- Laparoscopic Gynecologic Surgeries and USG
Accomplishment
Publications
1. A comparative study of intra - operative and post- operative morbidities in abdominal versus vaginal hysterectomy – Paripex - Indian Journal of research March 2015.
2. A study of menopausal symptoms in women after hysterectomy with retained ovaries - International journal of medical and health research -March2017
3. A study of co-relation of etiological and histopathological findings in females undergoing hysterectomy for abnormal uterine bleeding in accordance with PALM COEIN Classification - Paripex -Indian Journal of research –November 2014
4. A study of Level of awareness about menopausal hormone therapy among junior residents –Journal of Medical Research and Practice – Jan- 2017
5. Cytological pattern of cervical pap smears-a study among population of North Malabar In Kerala-Indian Journal of Pathology & Oncology-October, December 2016
6. Ovarian Enterobiasis -Case report- International Journal of Research in Medical Science-March 2018.
Other Doctors In Department Of Gynaecology